Medallia For
Technology & Services
Innovate faster, keep users and talent happier, longer, see bottom line impact
Talk to an expert
Medallia For
Technology & Services
Innovate faster, keep users and talent happier, longer, see bottom line impact
Talk to an expert
Turn experiences into your competitive advantage
It's harder and harder for technology providers to differentiate on product performance alone. To win today, technology companies also compete on experience. Medallia's technology solutions empower companies to produce better product and service experiences throughout the entire customer, employee, partner and distributor journey. With Medallia, technology companies can prioritize which capabilities matter most to keep stakeholders loyal, focus on what to invest in, build product and service experiences that maximize value.

IBM now has predictive insight into the 83% of its clients who don't respond to a survey, allowing the global organization to proactively intervene with those who are at high risk of becoming detractors. This predictive power significantly reduces 'time to resolution' — a key driver of poor client experience, which impacts account retention and expansion.
Learn how IBM created an Early Warning System with Medallia
Learn More
Product
Develop & deliver better products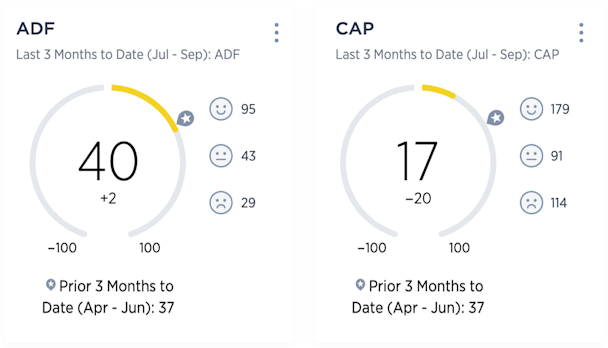 Drive product improvements and identify critical issues before reaching production by seamlessly, injecting real-time customer feedback into the product development lifecycle
Develop products that maximize value for customers by learning what they value and delivering what they want
Marry customer feedback with operational data to better understand which specific design decisions achieve higher levels of customer satisfaction
Identify issues early and proactively address problems to reduce negative experiences and avoid wasting valuable resources
Run fast, highly effective A/B tests on targeted customer segments to collect real-time feedback on concepts, designs, and prototypes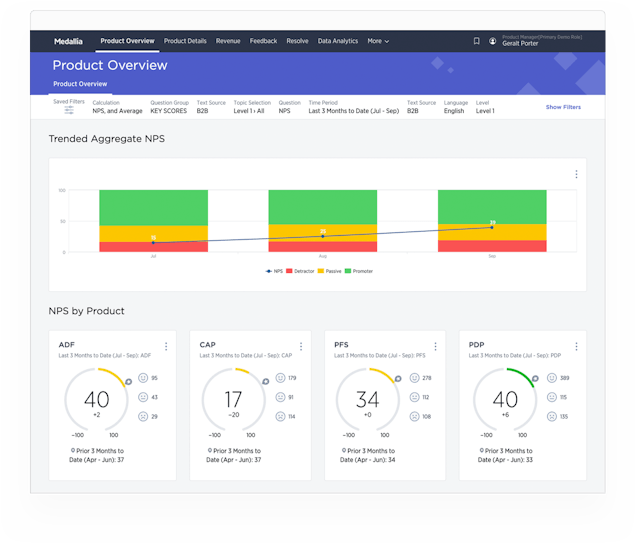 ACCOUNT MANAGEMENT
Win & keep clients with premium experiences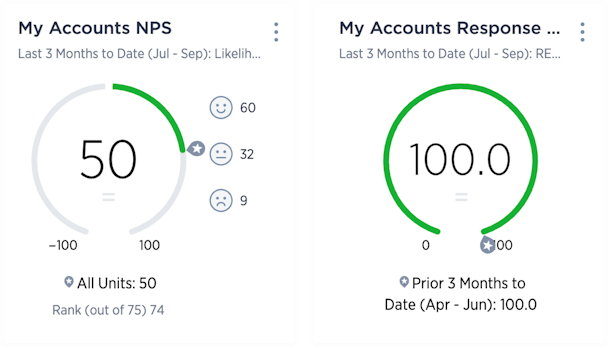 Win big with premium customer experiences that enable teams to retain clients and increase revenue all while cutting operational costs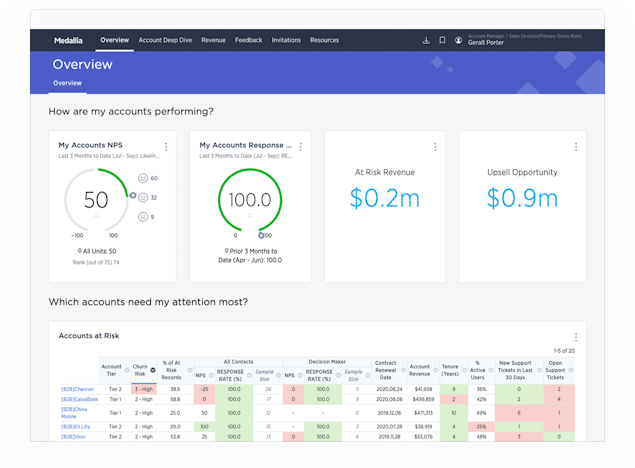 Save at risk accounts, identify opportunities to sell more and turn users into brand-advocates
Reduce friction across direct B2B and reseller B2B2C sales cycles to close deals faster and save unnecessary service costs
Leverage machine learning and deep analytics to identify key trends, predict churn, and identify cross-sell and up-sell opportunities
SALES OPERATIONS
Enable every seller to be a top performer

From deal desk to training enable frontline sales teams to sell more efficiently and effectively by reducing friction throughout the internal sales process
Optimize enablement programs and materials while reducing friction throughout the internal sales process with real-time feedback from frontline sellers
Better ensure that sales teams are armed with the resources and knowledge they need to be successful, from instructor-led and virtual training to job aids and ad-hoc events
Opportunity to retain top sales talent by continuously incorporating their ideas and feedback directly into enablement programs and sales operations
RESELLER EXPERIENCES
Optimize reseller relationships to improve CX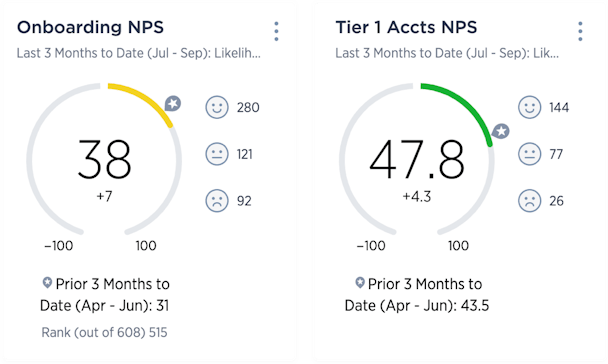 Give resellers the same premium experience as customers. Identify and proactively fix friction points to ensure resellers work seamlessly to maximize customer value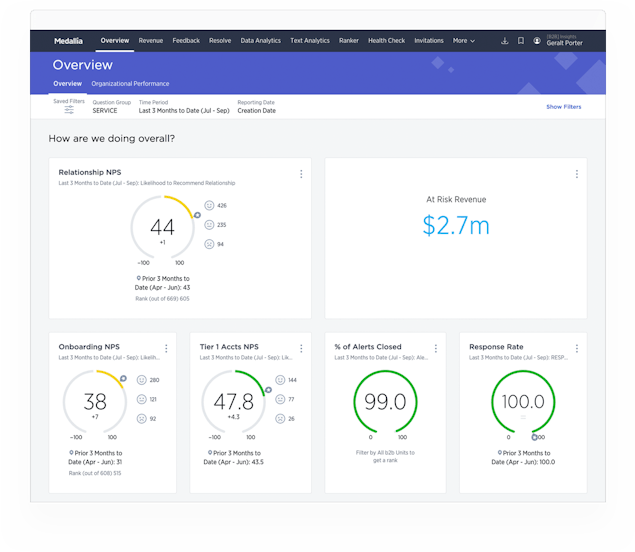 Improve client experiences with actionable partner insights that enhance visibility into client's "Learn" and "Buy" journeys
Drive revenue and optimize reseller relationships with 360° views of reseller profiles and journeys that enable tech companies to better serve reseller partners and end clients
Identify friction across the reseller's journey to ensure indirect teams receive the right information and training they need to be successful in promoting the right technologies for customers
CUSTOMER SUCCESS
Successful customers are happy customers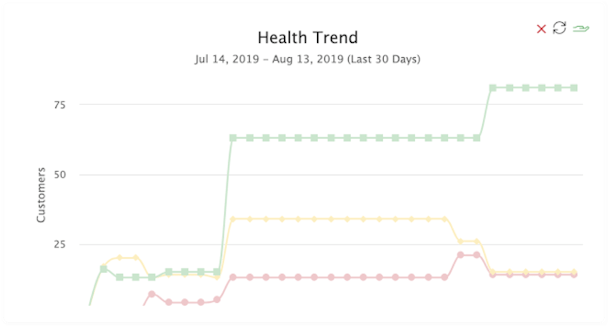 No matter how great a product is, at times things go wrong. Emotionally engage customers to create loyal advocates who love your brand for life.
Demonstrate value to customers quickly and easily, cut down onboarding time, deploy best practices and identify bottlenecks for future improvement
Increase customer LTV by proactive management of the customer experience, respond proactively to leading indicators of churn, use a 360-degree view to discern patterns, automate to scale with growth
Increase the efficiency and effectiveness of customer-facing professionals, enable the team to scale, focus on creating value and communicate value effectively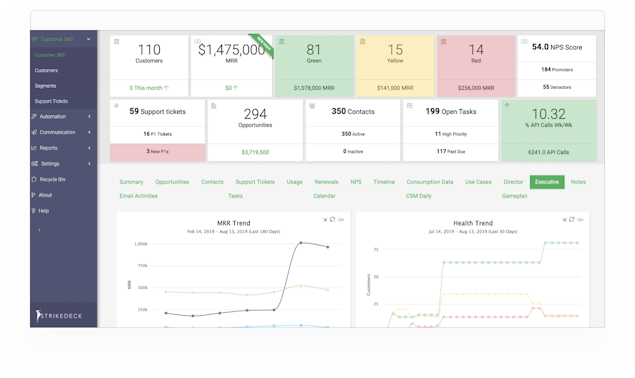 OMNI-CHANNEL
Optimize the entire customer journey

Support the entire organization- product, sales, marketing, customer service, and more - with customer-first business insights and recommendations to optimize the entire customer journey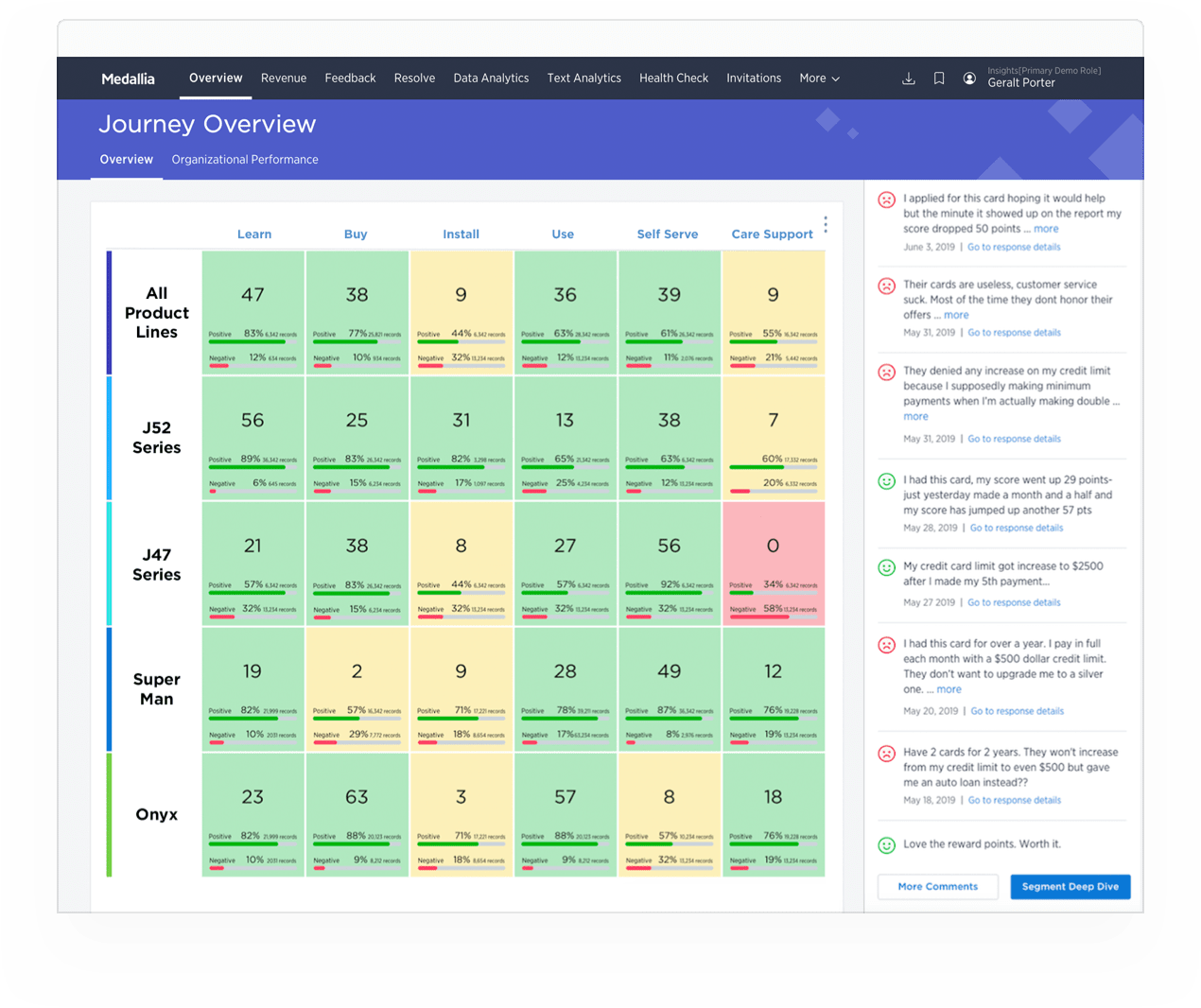 Better identify the customer touchpoints with the greatest opportunity for increasing customer loyalty
Deliver and validate business insights and recommendations to optimize the customer experience across the entire journey
Look for the root cause of customer issues and invest where it matters most to your customers

"With the benefit of data insights and specific customer feedback, we've been able to galvanize the entire company around a strategy and product roadmap that meets the demands of our customers."
Learn how RingCentral uses Medallia to drive product innovation
Download Now