Make every call a gold mine of insights you can act on
With Medallia Speech, get fast transcriptions with powerful analytics to surface customer pain points. By analyzing every call you can understand financial impact, improve processes, and train agents better. And since it's part of the Medallia Experience Cloud™, voice insights are combined with other channels for a complete, rich view of your customers' journey.
Turn Your Calls into Actions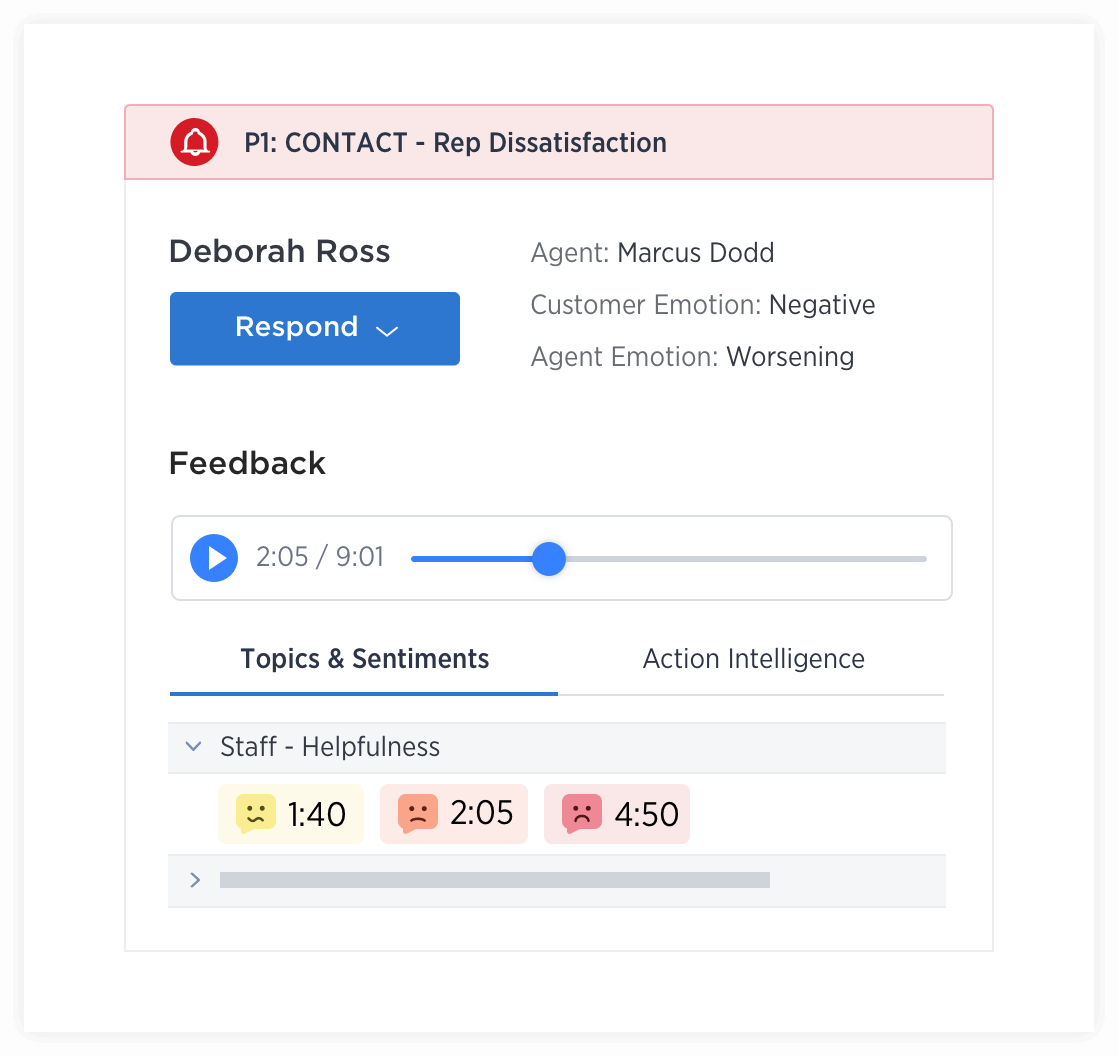 Leverage industry-leading AI to get the most important CX insights and actions fast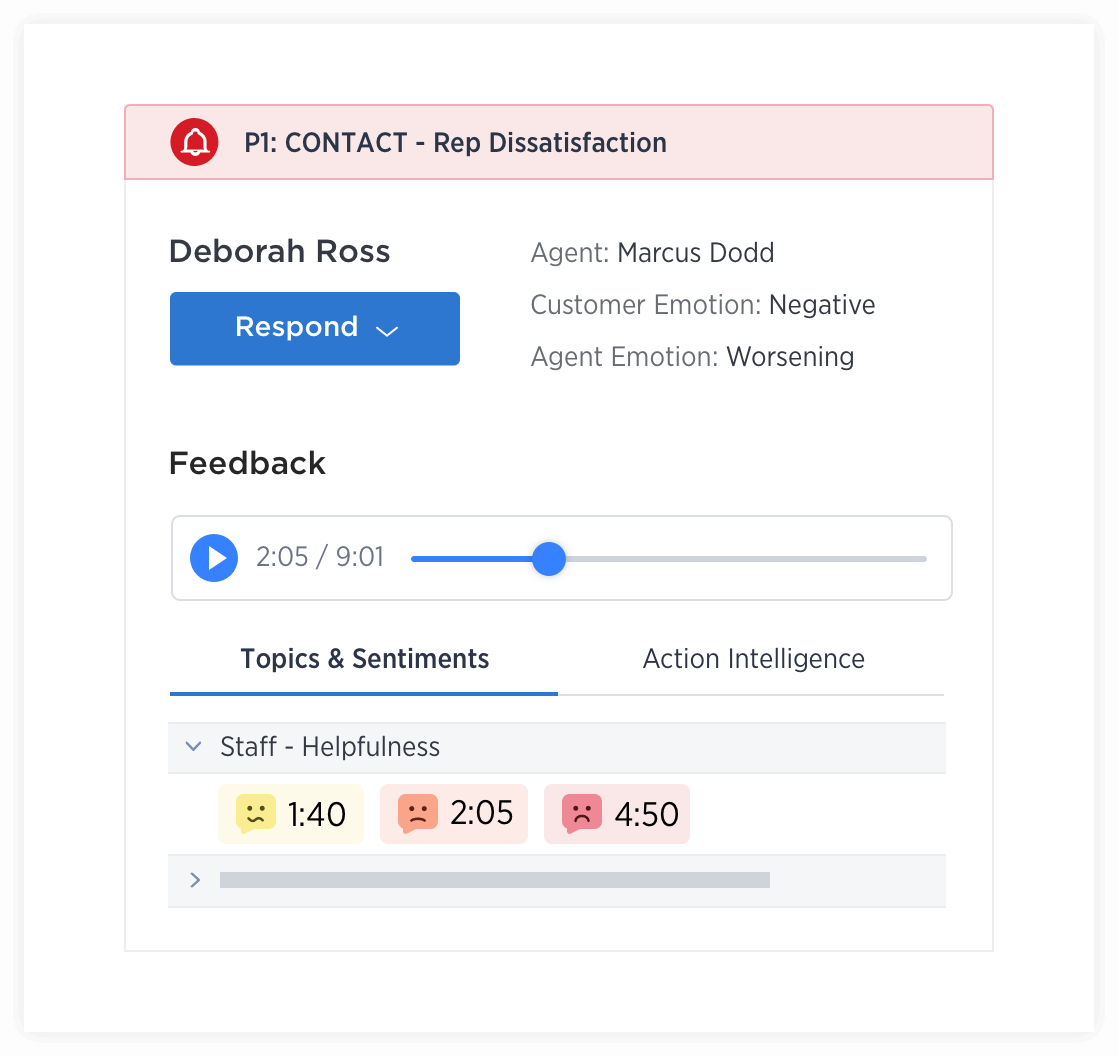 High Accuracy Transcription. Tap into rich speech insights at scale with high quality outputs that drive operational improvement.
Scalable Speech-to-Text Engine. Transcribe and analyze every voice interaction so that all issues and opportunities are captured, unlike sampling-based manual review of calls.
Rich Speech Analytics. Get deep insights from every call: talk time, silence time, overtalk, agent/client emotion.
Intelligent Actions. Guide contact center agents with AI powered insights from every call. Cover call reason, customer effort, churn risk, & suggestions.
Gain Powerful Insights for Coaching and Training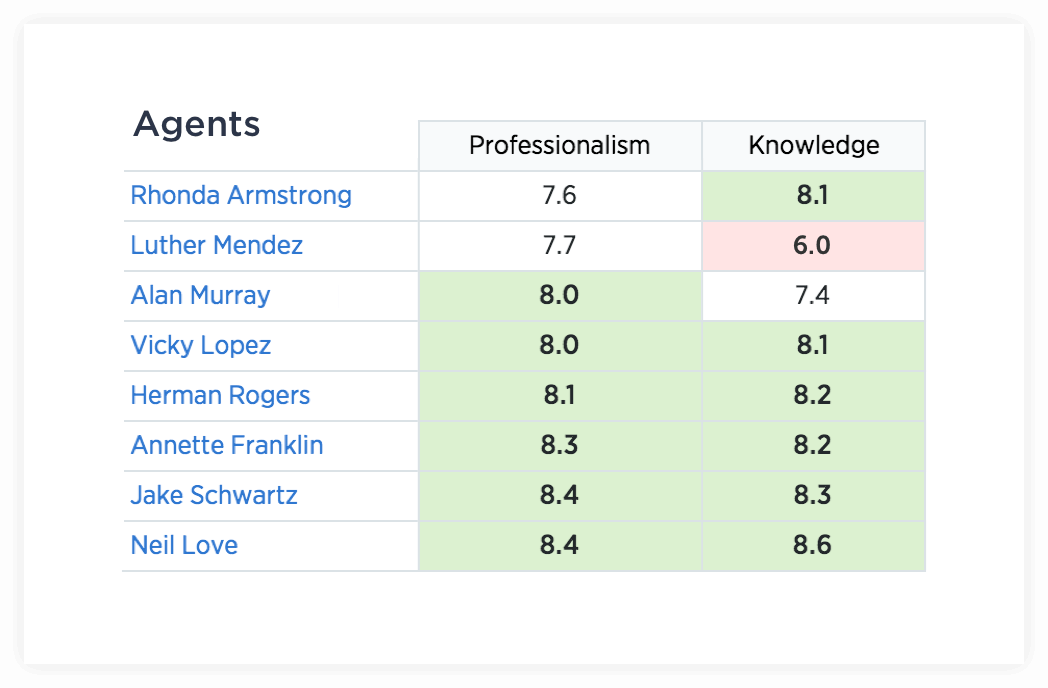 Make everyone in the contact center a rockstar
Knowledge Gap Detection. Identify knowledge gaps at individual and group level to focus training on what matters most.
Top Issue Discovery. Uncover top issues and drivers of long or unresolved calls, transfers or escalations.
Agent Improvement Focus. Correlate speech analyses from customers and agents to determine top areas for improvement.
Best Practices. Guide employees to apply customer experience best practices for different situations using key drivers aggregated from insights across calls.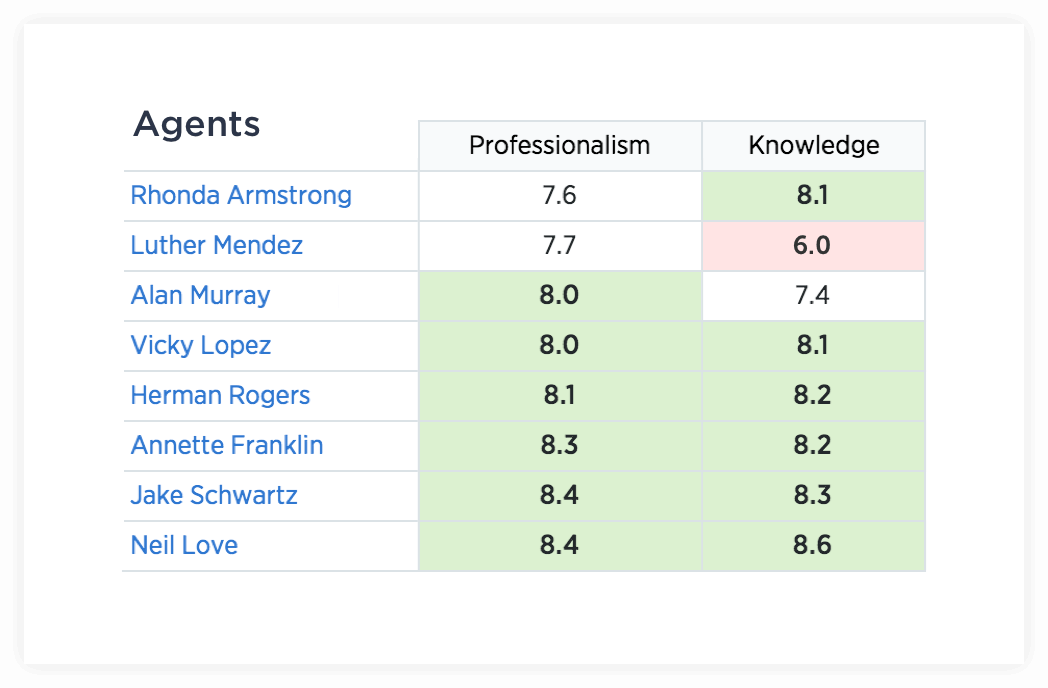 Get a Unified View of Your Customer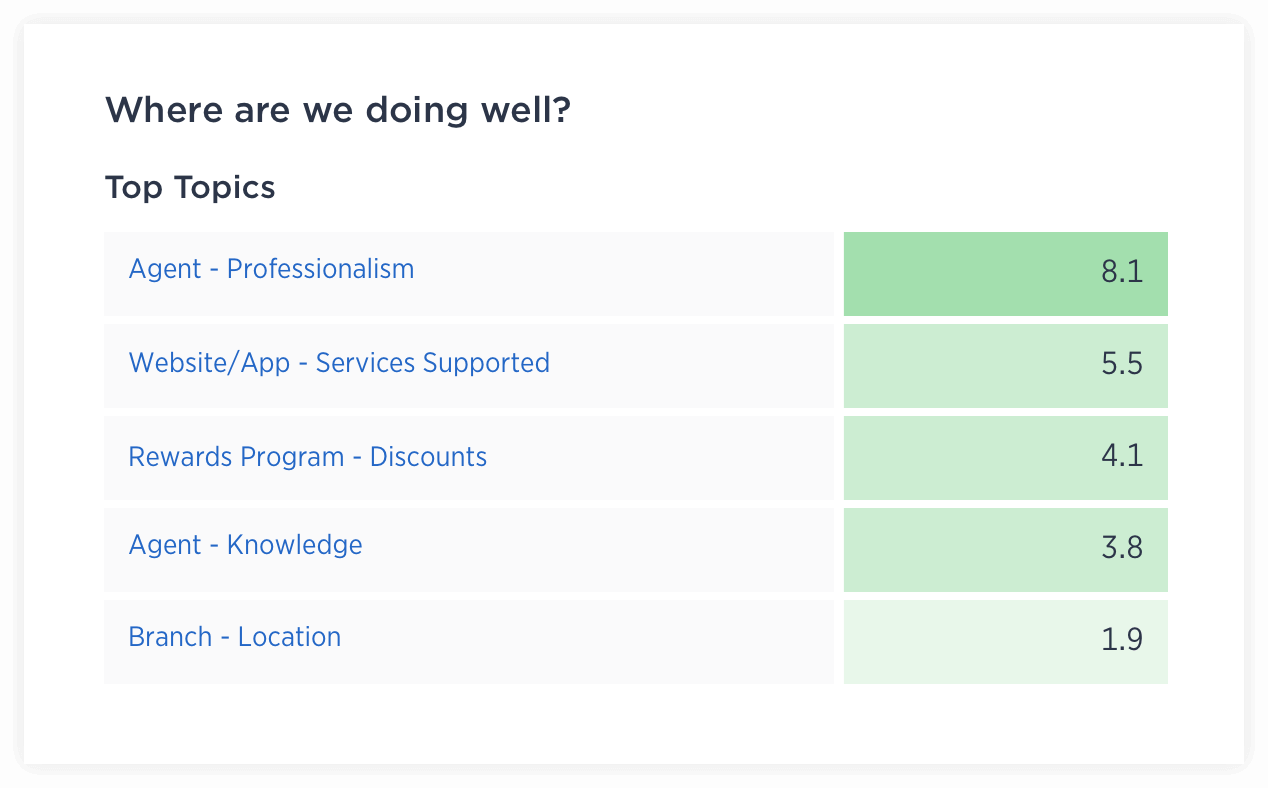 See the end-to-end customer experience with cross-channel analysis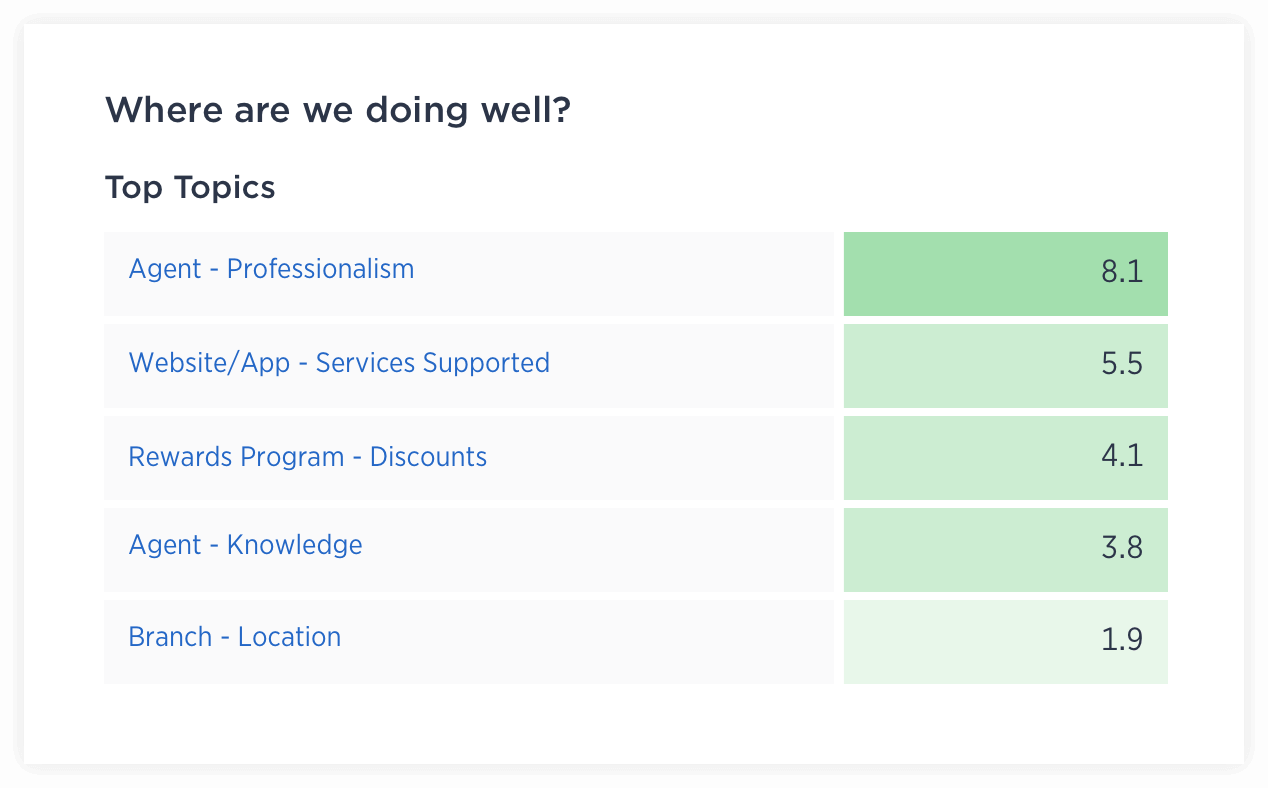 Consolidated View of Customer Insights. Bring together all customer insights into a single view to identify opportunity areas across the entire business.
Complete Contact Center View. See all contact center channels — calls, chat, support tickets, emails — in a single analytics platform for a true enterprise view.
Self-Service Optimization. Combine call and digital experience analyses to discover customer self-service opportunities and improvement areas.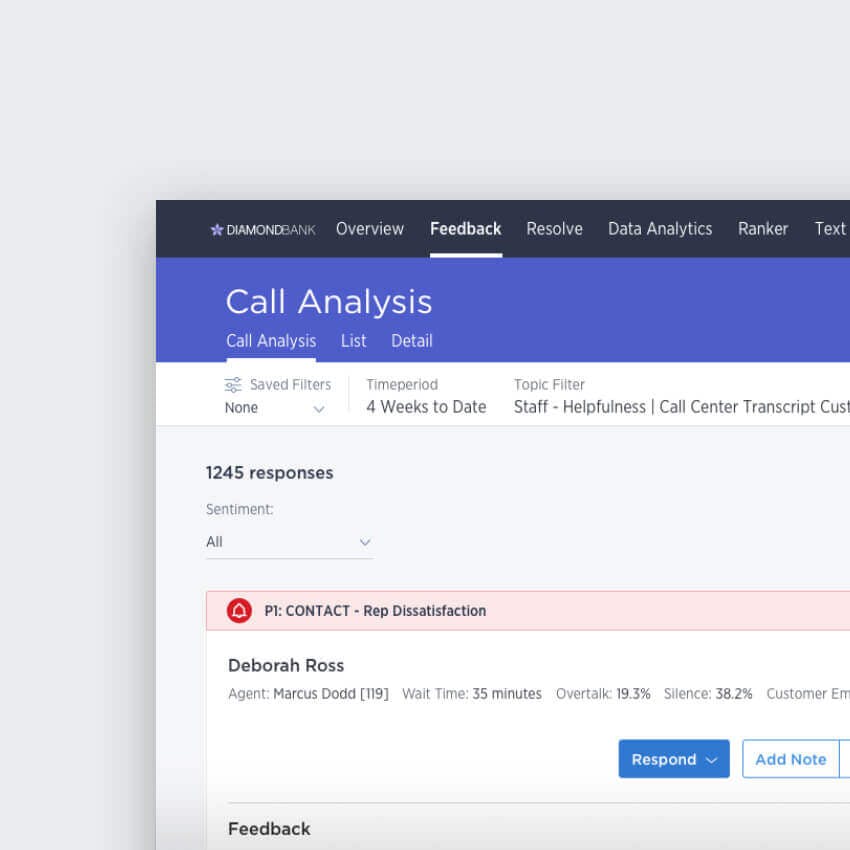 Webinar Recording
Discover Powerful Insights from Voice Interactions
Learn how to bring together speech-to-text processing and AI-powered analytics to deliver insights that enable intelligent actions.
Learn More